ANNOUNCEMENTS

New to this Website? In order to view and participate in this No Charge Website, you must register. Go into "Warrior Profiles" and click on your name to sign in. You might be contacted (by Buddy Kidd) within a few hours, if not instantly, (please be patient) for verification and then you will have full access at no charge, no Advertisements, and Top Level SECURITY/Privacy.
Lanny Headley found an old movie of the Anadarko High School Band marching in Shattuck. What memories that brings back to us! Top it off with our School Fight Song.

First Website Visit
Welcome to the Anadarko High School Class Of 1960 web site. This website is hopefully an avenue to have contact choices and share life since High School as you wish. I truly hope that you will find this a good tool to just keep in touch should you want to. Please note that if your name is not currently located in the Warrior profiles, send me an email and I will get it updated so you can gain access to the website. We want all of you to have the benefit of a meeting center for our High School Class, free of any advertisements and commercialism. Consequently, no one will have full access unless they have an ID and password. Lastly, if you are an Anadarko grad from a different year you are welcome to join the site, just send a note and you will be added also.
Site Administrator: Buddy Kidd.
Registered Classmates can contact me best by using the side bar menu item under Member Functions (Message Center). Those that have not registered will need to use Contact Us
You can find extensive guidance and assistance in joining this site, if you click on the left sidebar menu for
Help / FAQs.
Enjoy and have fun with the website!!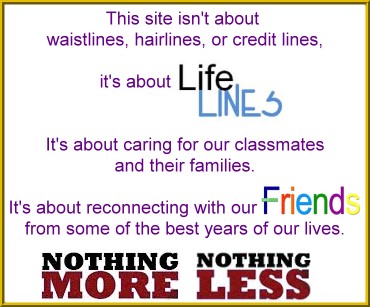 We Love Seeing Photos!
Don't Forget To Add Your Photos To Your Profile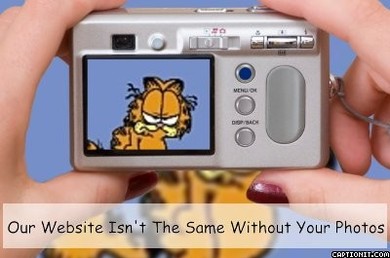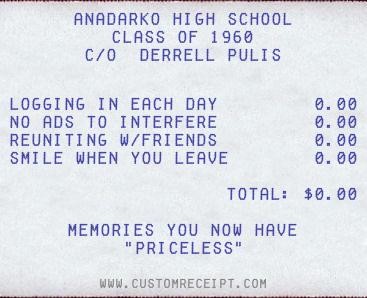 PRIVACY NOTICE: All contact information (address, phone number, e-mail address) entered into this website will be kept confidential. It will not be shared or distributed. Your contact information is private: When someone clicks on your name, the only contact information they will see is your city, state and whatever information about yourself you choose to put on your Profile. Your address, phone number, and e-mail address on your Profile can only be seen by the Webmaster and Site Administrators. All messages are sent internally thru the website by using the contact box at the bottom of your Classmates Profile page.
MEMBERSHIP DISCLAIMER:All memberships may be revoked at the discretion of the Webmaster and Site Administrators. The privacy and security of all registered members will be considered a priority for the purpose of invitations, admittance, denials and revocations.

A note about SECURITY on this website. All pages, profiles, and emails are fully secured by Password Protection. Consequently, outside Search Engines continue to be Unsuccessful in acquiring any information from this site. Even our "In Memory" classmates are Password Protected. So, please enjoy using our completely Secure website. No one can acquire your information, unless you give it to someone, and all data is stored on a nationwide Encrypted Secure Network system. You can read more about this if you want by clicking here.

We don't do Advertisements on this website, but Okay, the below may be perceived as an advertisement! IT IS NOT. It is simply the program that was used to build this great website! Referrals provide a 'small' reward that can offset the costs of maintaining the site. So, if your husband, wife, or friend is interested in starting their very own High School class website, refer them for me..... Follow the instructional information found below. Still costs you nothing on this website....Thanks for any Referrals; They'll Love it's Ease of Use and Great Support!
Refer A Friend Program: Fund your site with our built in Refer a Friend program, or raise funds for reunions and other class outings. Click on, "picture" CLASSCREATOR link below.....or provide your friend the Promo Code of M3006979. Also, you can just give them the following web address link. https://www.classcreator.com/index.cfm?M=M3006979
See the Upcoming Birthdays list at the Right. >>>>>>>>
Perhaps you might want to use our Message Center to send a Happy Birthday Wish!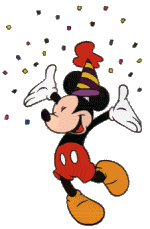 **

93,454

**
Visitors to this Home Page since Website Began
in MARCH 2010

Scroll to the bottom of each page, don't miss a thing!